Welcome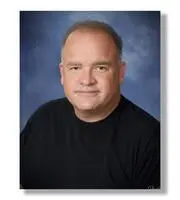 I am a bilingual bicultural psychotherapist and interventionist who has been working with adolescents and their families since 1990. I am the author of s everal professional publications on topics including culturally sensitive treatment, raising healthy families, the impac t of c hildhood sexual abuse, sexual compulsivity. I have presented on such topics as cultural competency, Internet safety for adolescents, adolescent treatment at the international level, and creating comfort and safety in the clinical setting. Today you are one step closer to a new you where you feel empowered and on a positive path to growth and well-being.
As a solution-focused therapist, my goal is to help you uncover your true potential and lead a life that is worth celebrating. While we can't change difficult situations of the past, we can work together to better understand and resolve challenges in your life. By applying complementary therapy approaches and techniques, we will unearth long-standing behavior patterns or negative perceptions that may be holding you back from experiencing a more fulfilling and meaningful life.

I see patients in the greater Seattle-Tacoma and Pierce county. In addition, I offer online therapy working with patients via Skype, Facetime and phone. I help people determine what they want, what they are willing to do to get it, and help keep them on track until they have it.
If you're looking for extra support and guidance through a challenging situation or you're just ready to move in a new direction in your life, I look forward to working with you to achieve your goals.
Please call or email me for an individual, couples or family therapy consultation today
We are committed to your privacy. Do not include confidential or private information regarding your health condition in this form or any other form found on this website. This form is for general questions or messages to the practitioner.